We have a passion for network performance
Willcom strives at becoming the only preferred African partner in transmission and network optimisation. We will enhance our customers' network performance, by pioneering unique and successful solutions in mission-critical projects that aid our clientele in achieving a world-class status.
We believe there is a better method to do ICT. A more valuable, less disruptive way of managing the eclectic mix of infrastructures and technology vendors. In one of the most difficult aspects of great telecoms service delivery: We're excited to simplify ICT through a combination of world-class solutions, consultation and local expertise.
Edge out your competition
Through a bespoke system of data collection, transfer and interpretation, our intelligent algorithms and innovative reporting interfaces offer our clients the edge over their competition.
Partner with industry experts:
We collaborate with leading OEM providers of highly specialised equipment – from optical transport solutions to performance monitoring – we deliver solutions specific to OTN, DWDM, SDN, FTTX, Sync, Analytics, Conformance, ROA, IT asset disposition, IP Network Routing discovery and IPAM; and many other solutions. Our affiliation with industry leaders, coupled with our expertise in the telecommunications industry, sanctions our ability to deliver the best in specialised equipment and innovative techniques.
Over 100 years of combined senior experience:
Founded in 2003, Willcom is a 100% South African owned company with a Level 2 B-BBEE contributing recognition. We are passionate about providing precision test and measurement solutions; and optical transport and performance assurance equipment to mobile, fixed-line and internet- service providers. Our client's range all over Southern, Middle and East Africa. Willcom has 51% Black Ownership and 49% Black Women Ownership.
South Africa
Mozambique
Zimbabwe
Namibia
Angola
Mauritius
Zambia
Kenya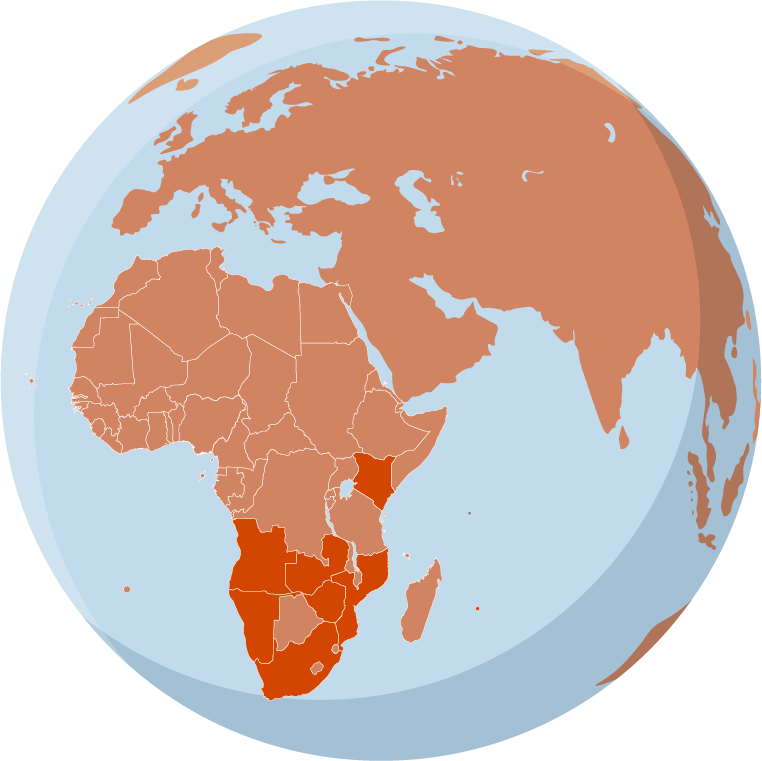 Willcom (Pty) Ltd is the 'Controller' of any personal data you provide to us. We make decisions on what information we hold and what we do with it. If at any time you want to learn more about how we use data, please contact us at: admin@willcom.co.za. We will ensure that your query is resolved quickly. Willcom has a 'living document' approach to information security and we strive to always be complaint to South Africa's regulatory requirements.
We only contact or make outreach to a potential client, if we believe there is a legitimate interest that our services may align with your business case or business goals. It is necessary to process email data in order to make contact, but we balance this against a person's individual rights, interests and right to freedom. However, we will not store your data without clear consent.
We collect only basic personal data: Name, country, email address and phone number. We will never ask for any sensitive, potentially discriminatory or any other special type of data.
We use basic personal information to deliver our products and service in line with a contract. We do not collect any information that does enable us to better provide or manage our services to you.
All personal data is collected and used by staff located in South Africa. Information is not stored on any hosted servers or CRM technology. Third parties do not have access to your personal data, unless required to by law.
We recognise the right to information privacy for all individuals and we are close to full compliance with the coming PoPI act. We take every measure possible to ensure that your data is safe. More information regarding our privacy policy is available on request.
What would we also like to to with your data
We can benefit your services and business by keeping you informed of future products and similar solutions. For this, we will require your name and email address. Your information will not be shared with a third party. If you feel that this information is not relevant to you, please unsubscribe at any time! If you would like to sign up to receive future offers from us, then drop us a mail: info@willcom.co.za
You have the right over your personal information, including: The right to access the data we hold on you. The right to request that we destroy all data we have on you.